The W magazine crashes down on our porch, I can always tell b/c it is by far the heaviest magazine that we subscribe to. First I notice who is on the cover (more than not it is Angelina Jolie, LOL) and then I turn to the ads. I really do not like to play favorites with the ad campaigns, much like with my shoes, but secretly I am anticipating the Dolce&Gabbana ones. They are always cutting edge, breath taking and just an absolute thrill to look at.

Of course if you are going to have brilliant ads you need some great products to back it up, well D&G does not disappoint. The name derives from two Italian men who's love for fashion transformed into one of the most renowned design houses in the entire world. Their work is classic, sophisticated and sexy. And these shoes are an excellent example of those three elements.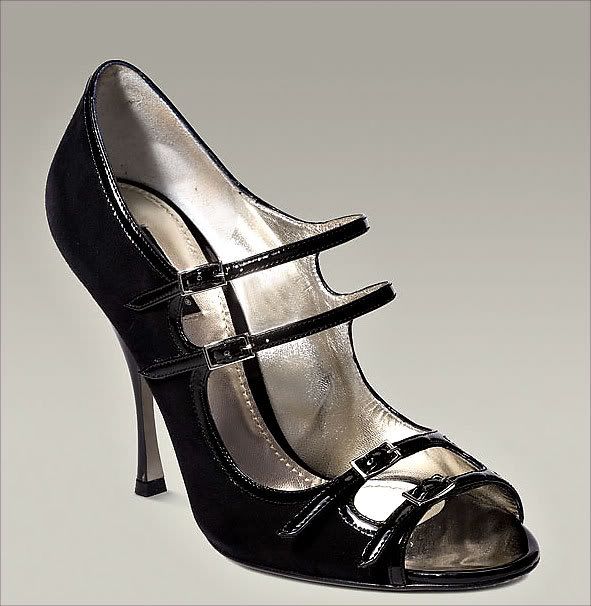 This is such a terrific merge of a mary jane shoe and classic pump. The skinny straps make it sexy and the suede makes it luxurious. This is the kind of shoe that a woman could wear for decades. It will always be in style, how can you not love that?! You can find these at the wonderful
Saks Fifth Avenue
.