We are at the beginning of the holiday season and I could not help but post something with a little sparkle. After all, doesn't everything look a little brighter when it sparkles?

I stumbled across the beauties from desinger Christian Lacroix. A French born whos love for costume and color reflects in all of his designs. Lacroix's work always has a touch of whimsy to it, yet is very sophisticated. His love of all things topsy turvy is what makes his designs some of the most sought after by cutting edge celebrities.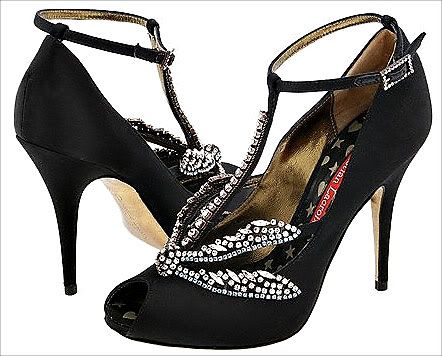 A jeweled shoe is a great way to add a little pizazz to any ensemble. While shopping for your heels for this holiday season use these as inspiration to find something festive! These are available at
Zappos Couture
.