While looking for the perfect shoe to feature on New Year's Eve I stumbled across these and about fell over. I was looking for something very party ready yet very very different at the same time, like something I have never featured on here. I think you will agree that there is something truly magnificent about these heeled party shoes: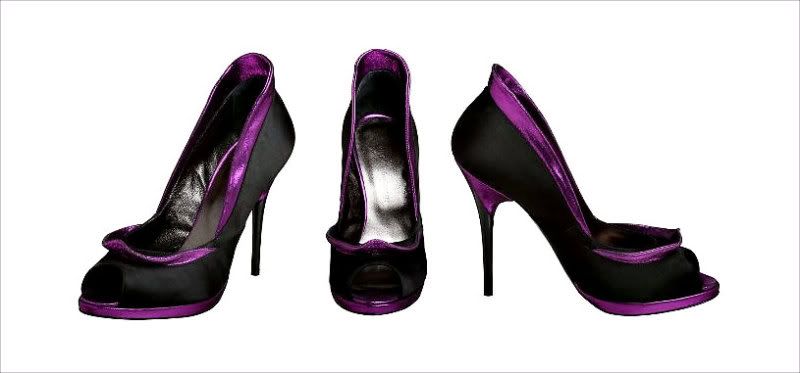 Georgina Goodman
began her career after a long stretch with some of the most prestigious fashion magazines. She realized that she wanted to create the collections and by 2001 she had graduated from a well known art school in London.
While browsing Georgina's collection you will be floored with the artfulness of her creations. She is truly doing something different and with such a deep heartfelt passion, I feel that you can see that in everything she creates. What I admire most is the relationships that she values within her company. Along with her husband BJ, they manage a wonderful team who has the same respect and admiration for Georgina and her work as she does for all of them. She calls them extended family on her site and I think that is just wonderful (the family dog is also featured!).
These stunning shoes are available at
endless.com
. Seriously, I cannot stop looking at these shoes!!! Enjoy=)