We have a very lovely bride who shares a love of shoes with me=) She turned me onto these extraordinary Prada sandals. They are so rich and decadent, just like a perfect mug of hot dark chocolate cocoa on a winter's night.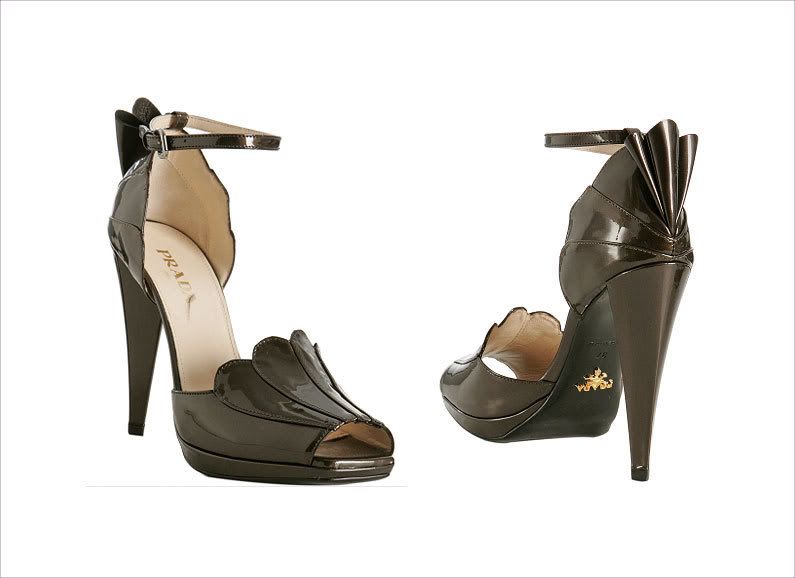 What impresses me the most about this shoe is that they took a shiny somewhat cold material (the patent leather) and turned it into a soft and warm ankle wrap sandal. The petals on the front are pure perfection and the back, oh the back! What a way to make an exit! But of course they are
Prada
, I could not imagine anything less than brilliance from them.
These are available at
Bluefly
, another little treat that is fun to indulge in=)