We received this referral form our lovely photographer friend Sarah Parent. We had no idea what to expect other than the fact that Sarah proclaimed that Andi and Alex are a very sweet and wonderful couple. Well she could not be more correct because these two were an absolute joy to work with. They were married at the Whyte Horse Winery in Indiana. A day that threatened rain but that did not really matter, these two were smiles all day.

Some detail of the couple's winery wedding.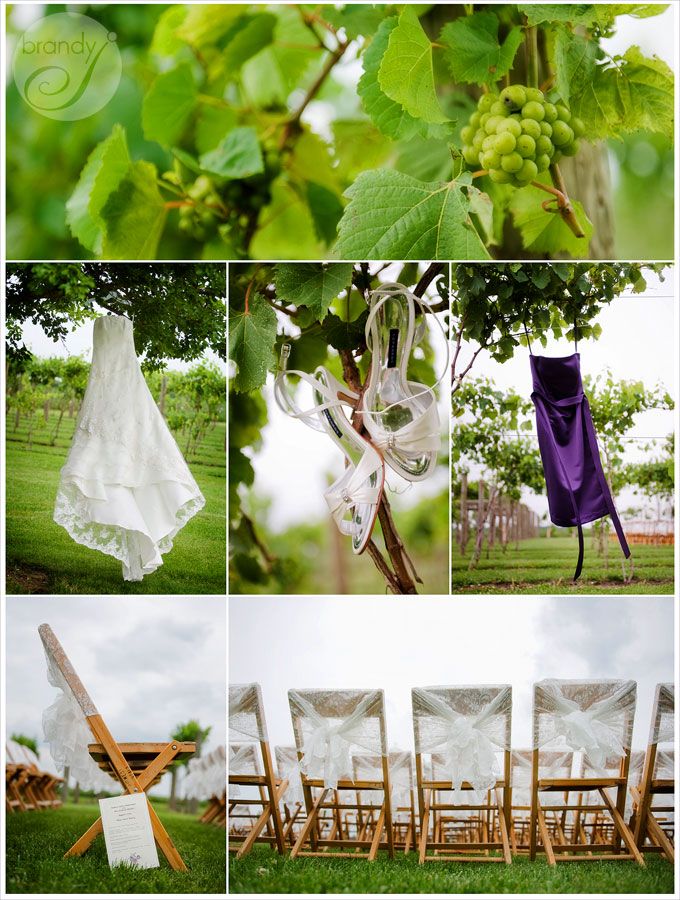 Had to include a shot of the girls, their plum dresses we so great. This is supposedly going to be a top choice for brides for another year or so. So great against every skin tone.
The ceremony.
Another adorable couple:o)
A few from the reception.
Thanks again Andi and Alex! And thank you Sarah for the amazing referral! Such a grand day:o)