Sticky and I had the pleasure of hosting the Nudds this past weekend! There was loads of chips and salsa consumed and we even ended up having Mexican food for Easter dinner! It was GREAT!

I think the highlight of the trip would be the haircuts. Garrett received his first cut from Sticky the barber and Joy took a trip with me to visit Jordanne: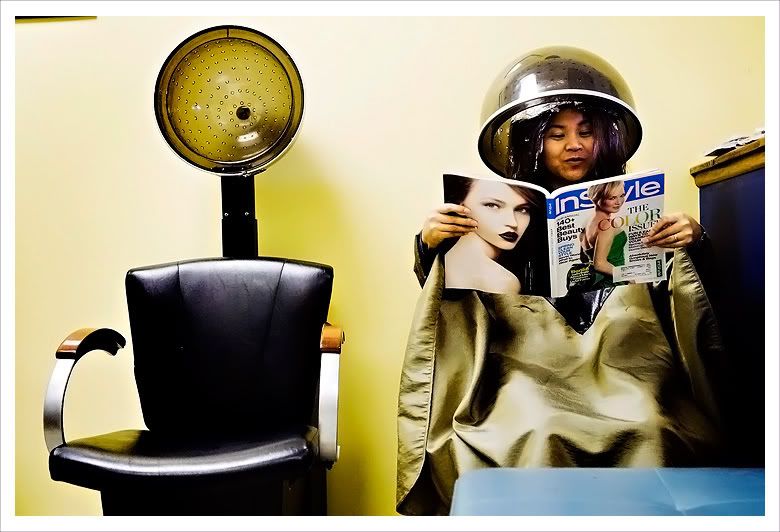 One of the whole gang (this was on timer and once again graycen has impressed us with her model ready skills):
We are all enjoying OSP Indy right now. Many more pics to follow....