One of my all time favorite episodes of Sex and the City is when Carrie is forced to take her shoes off at a baby shower upon entering. When she goes to leave she is outraged and devastated to find her silver Manolo Blahnik d'Orsay's missing!

Now for me personally this was not the best written SATC ever. It did however feature one of the most perfect shoes ever created: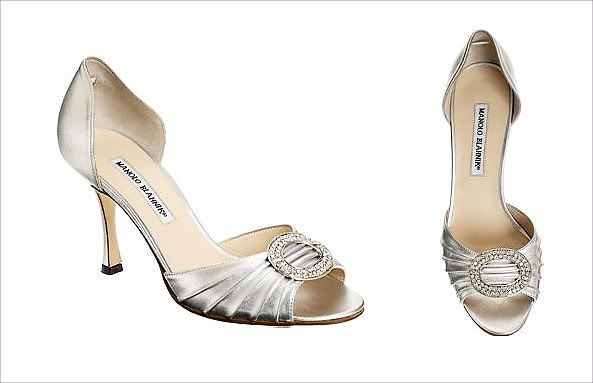 D'orsay's are always so classic and chic. This shoe is probably one of the few I have seen that a woman could wear at every special occasion in her adult life and always be the most stylish accessorized woman in the room. These are available at
Barney's
and as a special gift to you this Christmas Eve I will let you in on a secret. Pelle Moda makes a wonderful version of this shoe and it is available at
Jildor Shoes
.
Oh, and Carrie did end up with a brand new pair of these gorgeous shoes by the end of the episode! Have a Merry Christmas everyone!