I love anything that stands the test of time and that is why I love just about everything from the designer Elie Tahari. Tahari went from an Isreali orphanage to a boutique in Greenwich village which led him to designing women's fashion based on the NYC 1970's club scene. By 1974 he was one of the first designers to open up a boutique on the prestigious Madison Ave.

Tahari now runs a successful business with his wife as his business partner. Women who wore his designs in the 70's still come to him today b/c of his feminine embellishments, sensual fabrics and classic lines that define his collection. This week's shoe is a perfect example of his work: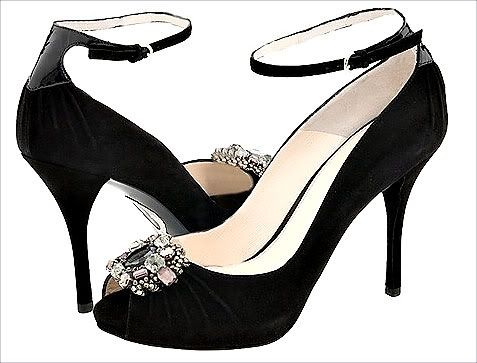 For me there is only one word that can sum up this shoe: timeless. I could not imagine a decade that this shoe could not have been worn. And what makes it so great is that it is simple yet a show stopper all at the same time. These gorgeous shoes are located at
Zappos Couture
.