We love when client's suggest locations that have meaning to them. We love it even more when the location is beyond awesome with endless image possibilities. That was the case for Megan and Brian's e-session. Megan suggested her Grandparent's home which is the definition of a country home. Complete with old barns, grain bins, tall grasses and of course some kitties and a dog - we just loved this place. And to top all that of we had such great subjects to photograph. An absolutely adorable couple who loves to laugh.

I forgot to mention that they are a pretty hot couple as well=)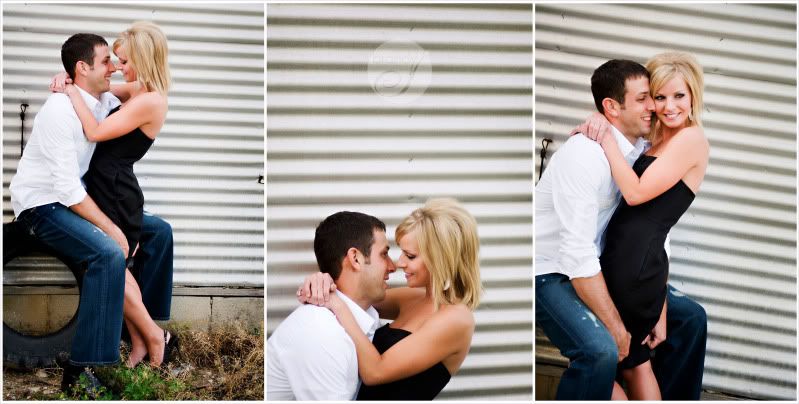 Brian is a fireman and they wanted just a couple with the truck. I love the intimacy with the fire engine red color.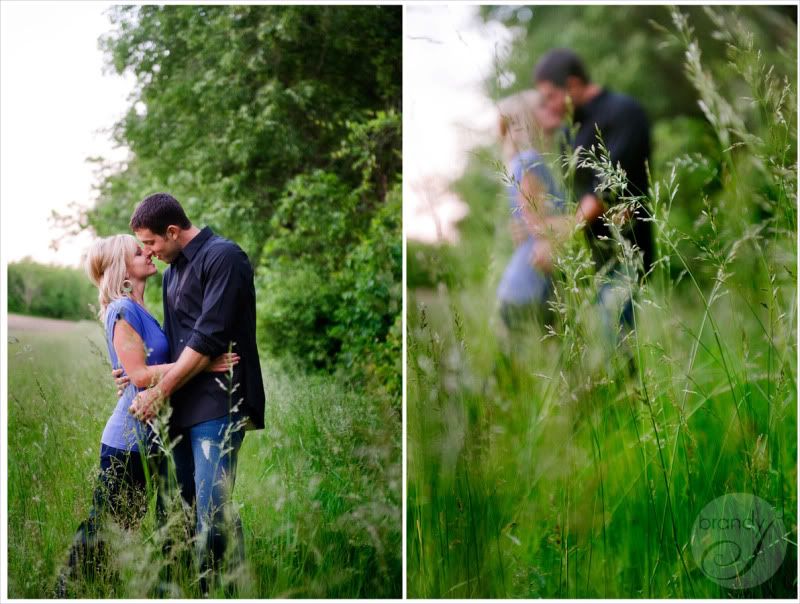 Thanks so much Megan and Brian! We are so excited for your wedding this coming September!