I do not like to play favorites, especially with my shoes. But if I were lucky enough to own a pair of Christian Louboutin sky-high heels, well, let's just say that there is no doubt that they would be granted an entire shelf all to themselves.

This Parisian shoe designer first became interested in the stiletto when he noticed a sign in Paris asking women to refrain from wearing heels because they may scratch the floor. He could not comprehend this because after all, stilettos are art! From that point on he designed shoes with with a softer look yet keeping the perfect shape of the 4" stiletto.

This week's shoes are an excellent example of what makes Christian Louboutin's so special. The draping of the suede that so perfectly compliments the shape of these d'orsays (if you are not sure what those are I will get to that in a future post). And notice the covered buckle, a very common trait among Louboutin's shoes.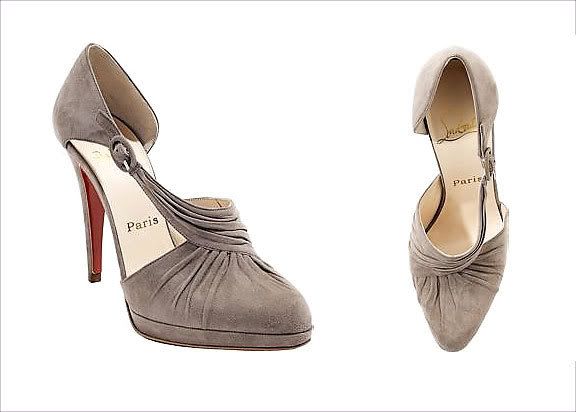 You may also notice the red soles. That is definitely a story for another post=) These beauties can be found at
Barneys
.