Winter has truly set in here in the Midwest. In the past having a winter wedding meant you were crazy, unless of course the wedding location is in Jamaica, lol. But of recent many brides have decided to brave the cold weather b/c they want something different and they love that feeling of magic that the winter season can provide.

There are a few things to keep in mind when choosing a date that leans towards cold weather. In the summer we hear the guys in tuxes complain about the heat while in the winter it is the shoulder baring brides and bridesmaids that suffer from the chills. I have a few stylish options for cover-ups I would like to share with you. These are all from Forever 21 and are available in different sizes with some available in add'l colors. Granted they do not replace a full length down coat but they will provide a little extra warmth and most importantly you and your maids will look very stylish!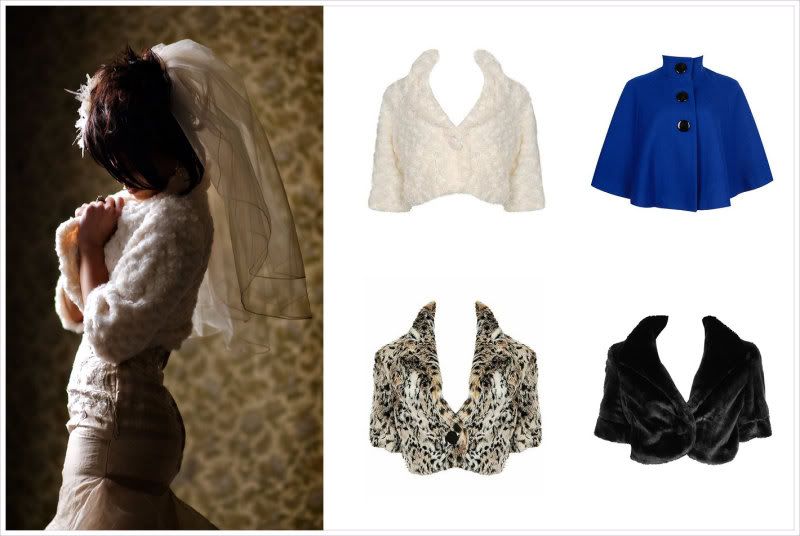 The image above is a little sneak peek from
Abby and Nathan's
fabulous winter wedding this past Saturday! We will have many more to show you soon!
Also be on the lookout for more posts like this one! I enjoy wedding fashion and I thought it would be fun to share some things that I find with the rest of you. Of course I will continue with my first love, the shoes!!! Have a great week everyone!