I have had a few ask about the shoes. Don't worry, still going to make the shoe posts, just going to switch it to every other week. Why? It will make my life a little easier, lol! While I love making these posts it does take time and we just have some other photography related things we are focusing on now. But do not worry, there will always be time for shoes=)

This week's is a great shoe leading up to Valentine's Day! It is from the wonderful Valentino. The last time I posted this designer (which you may view here) I am pretty sure I heard more things about the love of that shoe than any other. Well, hopefully this dainty little number will not disappoint: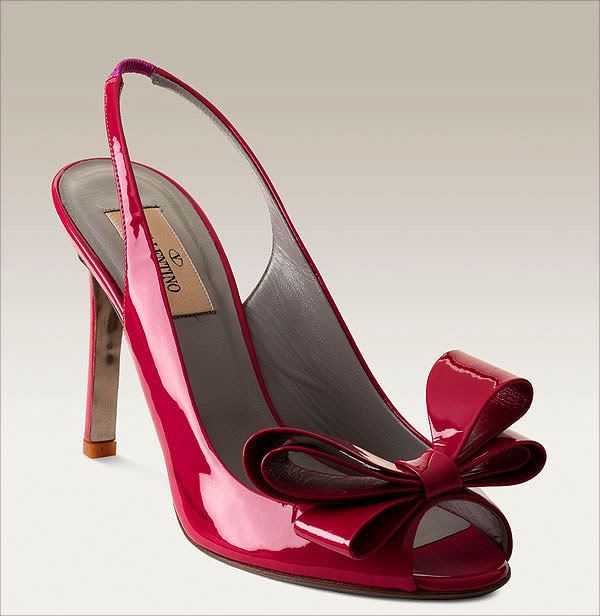 This is a great compliment to the prim and proper 50's inspired fashion that is currently out there. And bows are back but they are whimsical, structured and come in unexpected materials like this patent fuchsia. If you are in love with these as much as I am you can find them at
Nordstrom
.